Synergized Macro Solutions, Inc (SMS) spearheaded the establishment and implementation of Quality Management System (based on ISO 9001:2015) to Philippine College of Criminology (PCCR). The Management System implementation covers Secondary, Higher and Advanced Education. SMS Conducted the project kick- off and Gap Analysis last August 17, 2023, facilitated by Ms. Susan M. Soliven, SMS President, and Ms. Mary Ann D. Victorio, one of SMS Management Systems Consultants.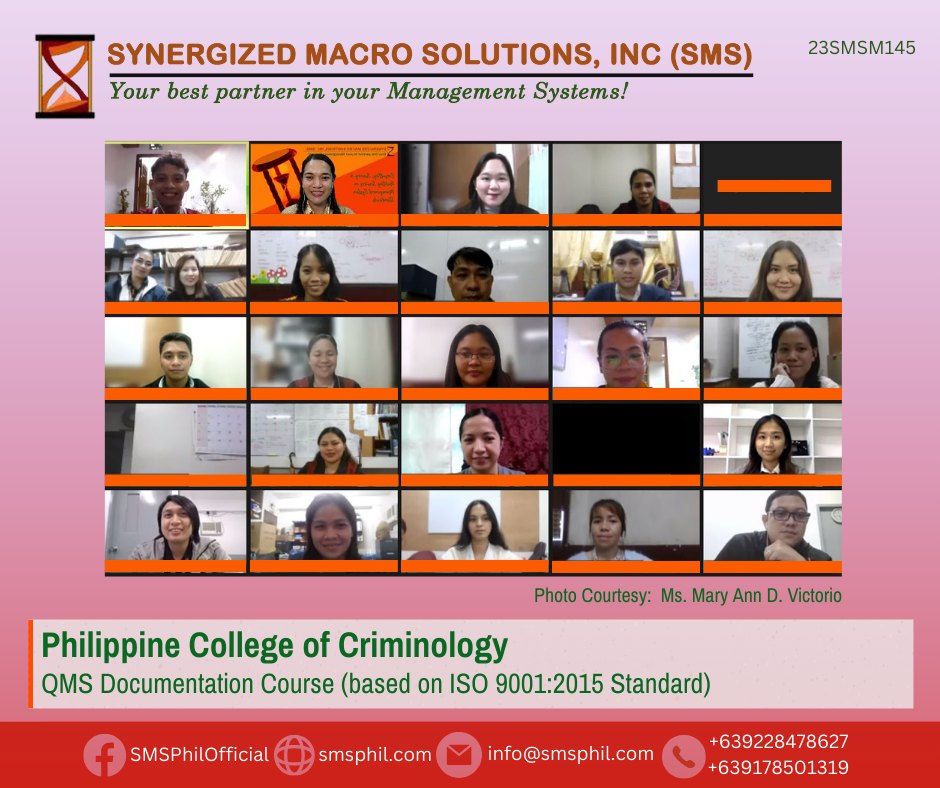 PCCR is a premiere academic institution the specializes in criminal Justice Education. Through its founder, Former Supreme Court Associate Justice Felix Manalo Bautista, PCCR envisions to lead and globally recognized 'Center for Excellence' in Criminal Justice Education.

SMS is a trusted consulting, training, and auditing company with a specific focus on internationally recognized management system standards, management control tools, and other related areas. SMS has a 100% batting average and has successfully assisted in the ISO certification of more than 250 organizations.

Like PCCR, let us be your partner in setting up, implementing, and improving your management system, the SMS way!
PCCR heads towards Quality Management System