February 14, 2023
Synergized Macro Solutions, Inc (SMS)/ Paolo Mendez
Partnering with Bulacan State University, in the maintenance of its Quality Management System (based on ISO 9001:2015 Standard), Synergized Macro Solutions, Inc (SMS) concluded an Appreciation Course on Quality Management System (based on ISO 9001:2015), facilitated by one of the SMS esteemed Management Systems Consultant, Ms. Mary Ann D. Victorio.
The training proper envelops on the historical development and revisions on the ISO 9001 Standard, its quality concept and terms, understanding the requirements of QMS Standards and its implementation, certification and overall benefits to the University's processes and operations.
Under the assistance of BulSU's Deputy Director of International and Local Certifications and awards, Dr. Mayleen Dorcas Castor, and her working team; supported by Bulacan State University President Dr. Cecilia Gascon, BulSU Soar high in its steadfast commitment in maintaining Quality Management System in delivering beyond quality education, research, extension and upholding environmental conservation and governance advocacies.
Recently, SMS also conducted Gap Assessment on the operations/ processes and theoretical adequacy of the University's existing documentation within the scope of university's management system against the requirements prescribed by ISO 9001:2015 Standard.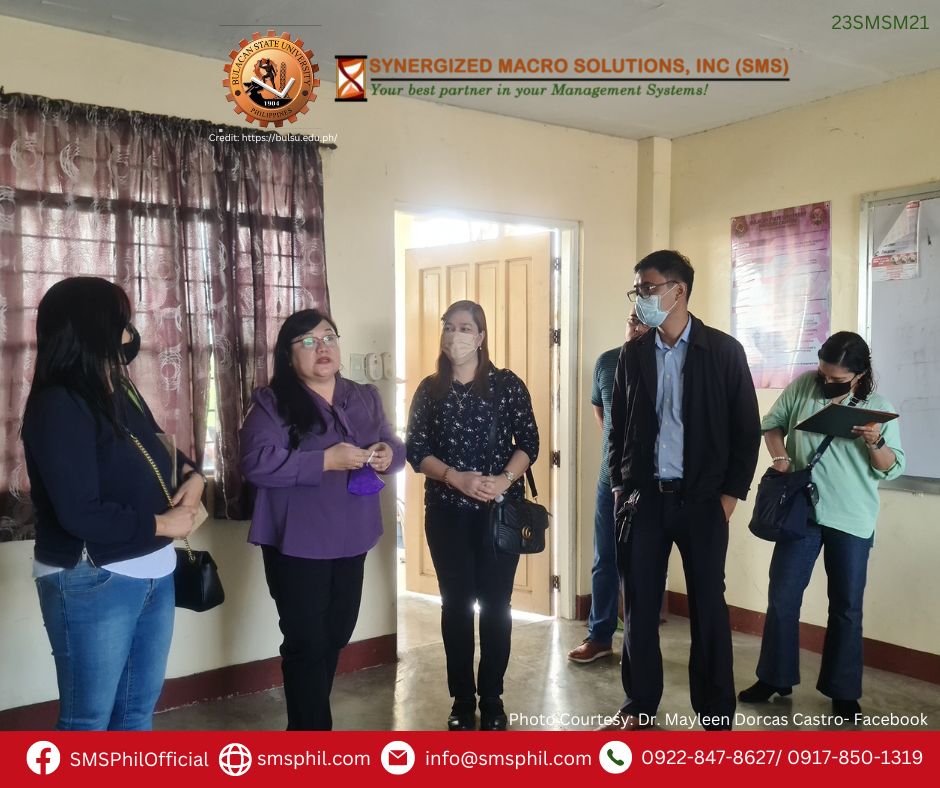 All this complies to the University's Unwavering commitment in providing excellent instruction, research and extension services linking to its suitability for a sustainable growth, competency and efficiency.
Let's continue be your partner in setting up, implementing, maintaining, and improving your management system, the SMS way!
Synergized Macro Solutions, Inc (SMS) conducted training and technical assistance in the University's commitment to ISO 9001:2015 Standard maintenance